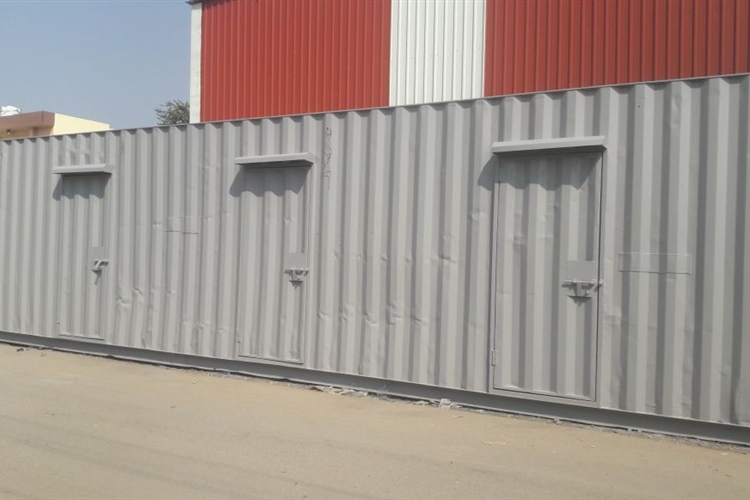 Portable Storage Cabins
Portable Storage Cabins offered comes in sturdy main frame construction finish and allows for maintenance free usage. Offering durable & affordable store cabin solutions, these are also non-corrosive in finish as well as meet the demands of attractive usage. Some of its features include available in selection of sturdy designs and durable material; suitable for withstanding extreme weather conditions; also suitable for use as security cabins, site offices, project houses and other applications.
Cargo Store Cabin offered comes in light weight construction finish and allows for convenient assembling and disassembling support. These temporary pre-fabricated structure solutions can be used for business, tourism and military use as needed by the customers. Further, the air-tight and heat-insulating construction finish of these cabins also makes them provide for suitable usage. Some of its features include waterproof and anti-corrosive finish; strong structure finish comprising steel frame structure; color steel sandwich panel based roof structure; superior heat-insulating and fire-proof performance.